Welcoming Congregation LGBTQ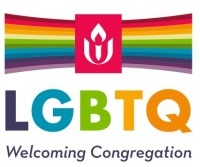 Welcoming Congregation is an Action Group under the Social Justice Council.
For Unitarian Universalists, being a "Welcoming Congregation" means more than our commitment to be open and friendly to all who enter our doors.  A Unitarian Universalist congregation designated as a "Welcoming Congregation" is one that has made a specific commitment to actively reach out to include people who are gay, lesbian, bisexual or transgendered. We incorporate the experiences of LGBTQ persons throughout all programs, including religious education, and we offer congregational and ministerial support for union and memorial services for LGBTQ persons. The Unitarian Universalist Association, of which we are a member, is a leader in the struggle for the right of gays and lesbians to marry and to enjoy the same benefits and responsibilities that married heterosexuals receive.
On June 10, 2017, QUUF was well-represented at Port Townsend's Pride Parade.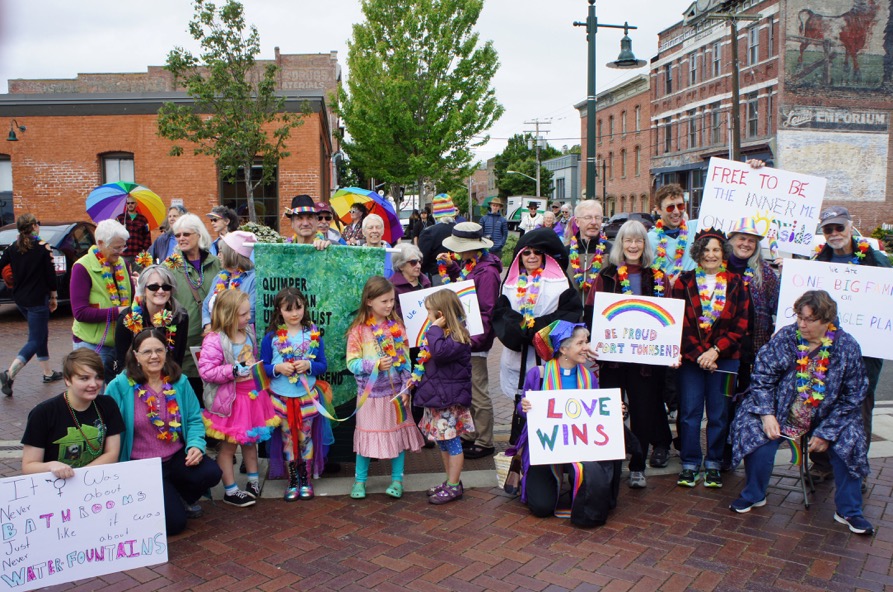 For more information, contact Julia Cochrane.