Columbarium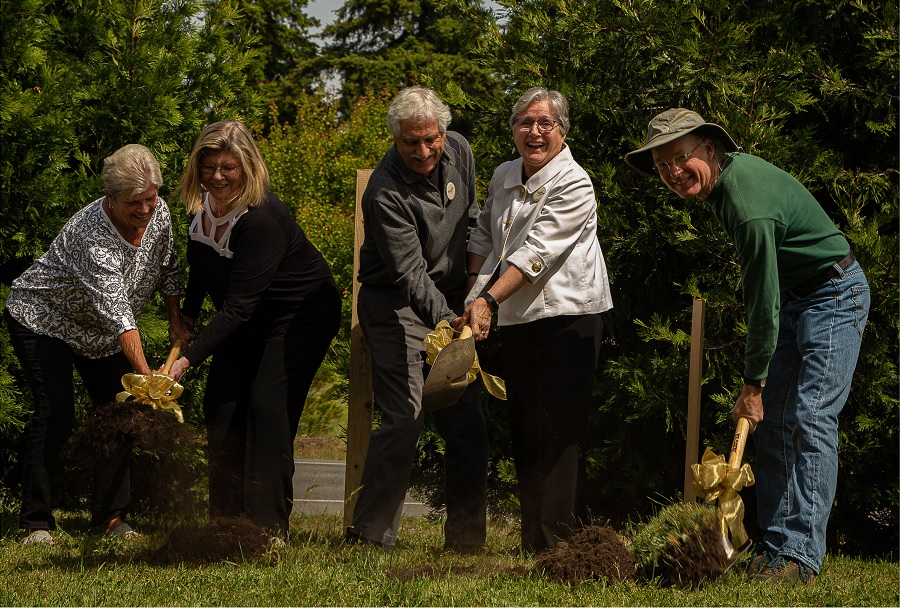 Ground is Broken! Barbara Aldrich & sister Kirsten Asta, Bruce & Flossie Bode, and Christopher Overman officially break ground on the Memorial Circle & Columbarium on June 9, 2019.
After obtaining the required financing and selling 96 niches/plaques, the QUUF congregation on June 9, 2019 approved construction of the long-awaited Memorial Circle & Columbarium. The project was helped significantly by donations from Shary Irwin and Abby Kimball.
Concrete and foundational work will be done by SCC|Concrete of Port Townsend beginning in July. Premier Columbarium of Centralia will begin assembly in October. Completion of the project is anticipated in November.  For anyone wishing to purchase a niche or plaque, links to the required paperwork are below. A purchaser may go to the QUUF Office and pick out a section (A-C for plaques and F-M for niches) and a location (101-135) on the model in the office. Deliver or mail the signed documents along with a check ($500 for a plaque; $700 for a niche) to the QUUF office (Attn: Columbarium). Copies of the documents will be mailed back to you for your records.
For more information contact Shary Irwin at 360-437-2992 or Phyllis Waldenberg at 206-909-3661.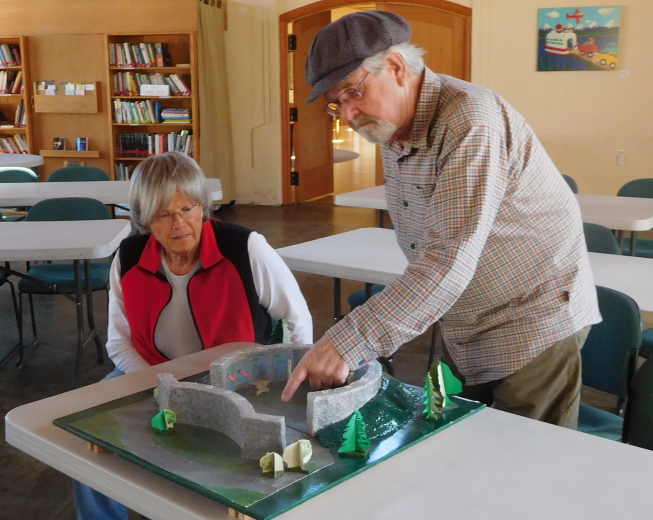 Kathleen Croston and Glenn Waldenberg with an up-close examination of the Memorial Circle & Model Columbarium. They will work together to manage the project as construction begins.
This page last updated June 12, 2019