Music and Choir
The QUUF Music Program schedules instrumental, solo, and choral music for all services under the direction of Choir Director Marj Iuro. Generally, the music is the same for both services. If you are a soloist, instrumentalist, or member of a small ensemble and are interested in performing for a service, please contact Marj.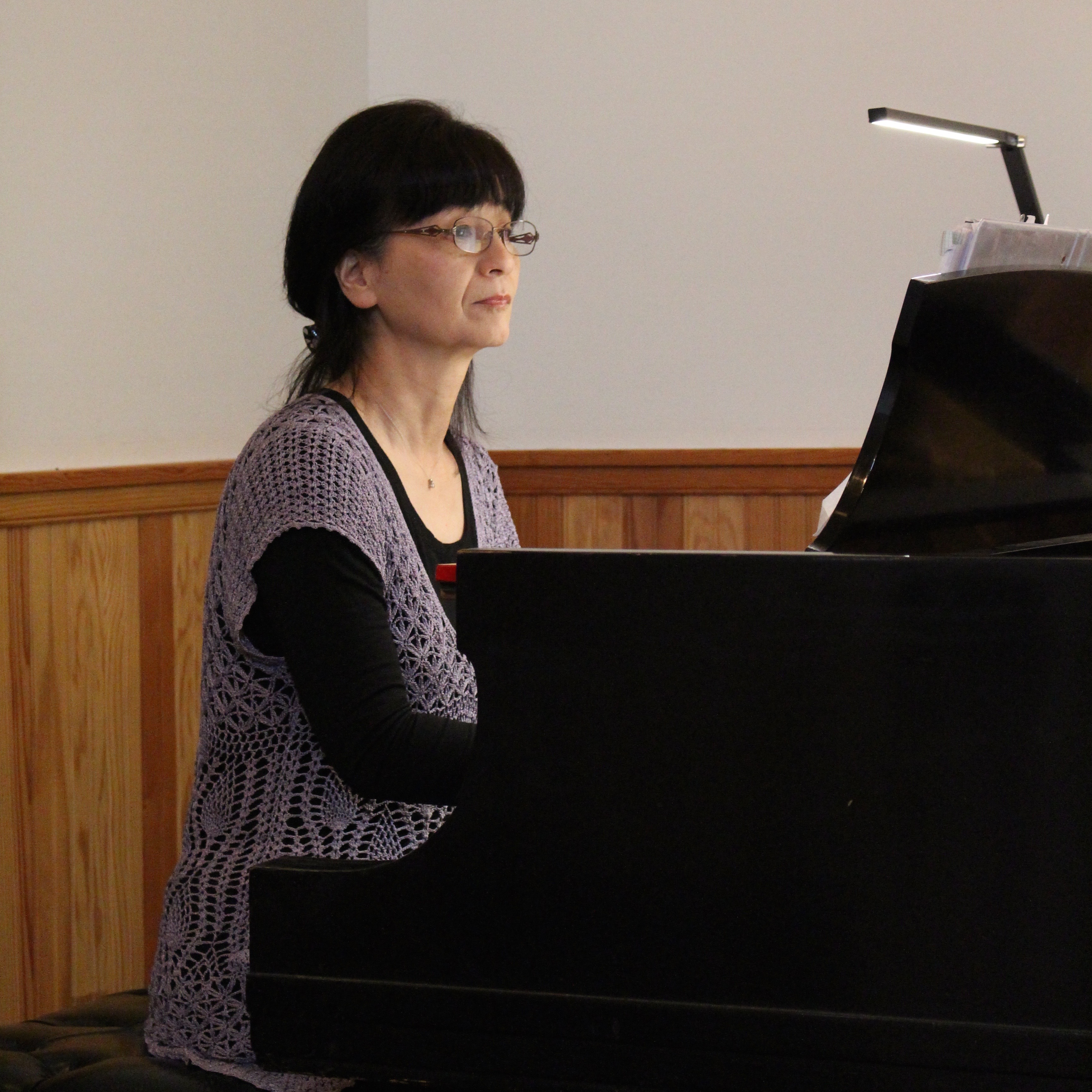 The Choir, with Ikue Goldstein as accompanist, sings a variety of musical styles with music selected to enhance the sermon theme. The choir generally sings at both services twice a month from September through mid-June. It is open to all members and friends of the congregation. Rehearsals are on Wednesdays from 6:45 to 8:30 pm mid-August through mid-June. There also is a small auditioned choral group, the QUUF Select Ensemble, made up of more experienced choir and non-choir singers that generally performs two or three Sundays per year. If you are interested in joining the choir or auditioning for the ensemble, contact Marj Iuro.
Our Grand Piano
The Fellowship's sanctuary piano is a 9-foot Steinway Concert Grand that was built in 1925.  Major restoration work was done summer 2015 at the Fandrich workshop in Stanwood WA and is now complete.  A celebration concert featuring outstanding musicians in the Port Townsend area was held January 23, 2016.  Read the updated Memoir on 3 Legs for background on this beautiful instrument and the Fandrich workshop visit on August 3, 2015.
Choir Practice Room
Contact Marj Iuro for access (mniuro@gmail.com or 774-2248)
log-in / password required
---
Click here to listen to the November 12 memorial service for Esko Cate.