10:30 am - 12:30 pm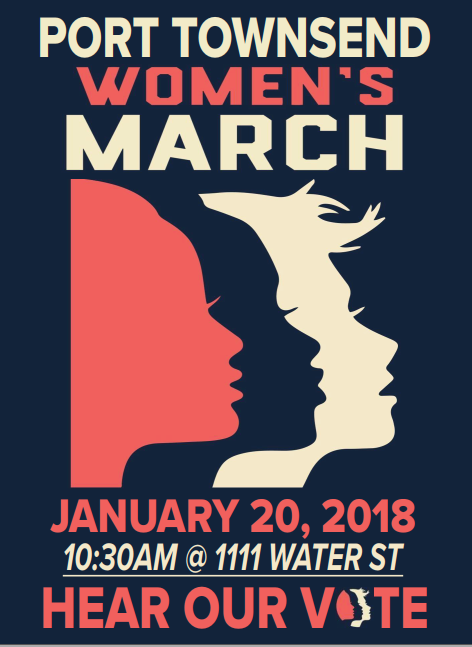 Following on the success of last year's Women's Marches, the 2018 Port Townsend Women's March will be held Saturday, January 20 at 10:30am. The event kicks off at the Flagship Landing building, 1111 Water Street, followed by a march down Water Street to Pope Marine Park. Speakers will include members from local and regional officials.
Last January, Women's Marches held across the U.S. created the largest single day of protest action in history. Port Townsend's 2017 march drew a crowd of over 1,000 people, and many people from the peninsula also attended marches in Seattle and D.C. Organizers expect this year's march to be even larger, rekindling energy and enthusiasm as we enter an important mid-year election cycle. The mission of Women's March is to harness the political power of diverse women and their communities to create transformative social change. All are welcome; this is an inclusive, intersectional event.
Please carpool; shuttle buses will leave the Haines Place Park and Ride at 9, 9:30 and 10am. For more information or to volunteer to help with event logistics, contact Emelia De Souza at 360-643-3690.