7:00 pm - 9:00 pm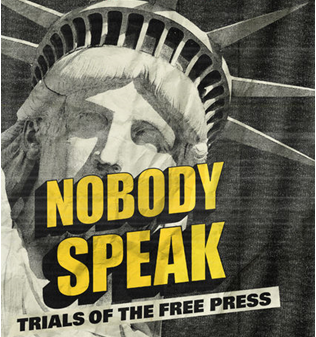 Please join Meaningful Movies Port Townsend for a free screening of "Nobody Speak: Trials of the Free Press" on Monday, December 11, 2017 at 7pm in the QUUF Sanctuary.
Framed by Hulk Hogan's 2016 lawsuit against Gawker, "Nobody Speak: Trials of the Free Press" examines the fragility and vulnerability of the press in an age when struggling, impoverished press organizations can be bought for a song by billionaires with unlimited funds and a motivation to muzzle the media.
A community discussion follows the film, featuring Colin Foden, co-founder and former Board President of KPTZ Radio; Larry Stein, KPTZ Program Director and formerly with KUOW and KCRW; and others to be announced.
Sponsored by the Green Sanctuary Environmental Action Committee, with the support of the Social and Environmental Justice Council.