Our Ministers and Staff
Rev. Bruce Bode
Senior Minister
email: Rev. Bruce Bode
phone: 360-379-0609
Bruce A Bode, a native of Lynden WA, is in his 13th year as the minister of this fellowship. Before coming to Port Townsend, he was interim minister of First Unitarian Church of Houston TX from 2002-2004, and Hope Unitarian Church in Tulsa OK from 2001-2001. Prior to that, he served for 22 years as an associate minister at the Fountain Street Church in Grand Rapids MI, a large, independent, religiously liberal congregation. He is a 1969 graduate of Calvin College and a 1973 graduate of Calvin Theological Seminary in Grand Rapids MI.
Rev. Kate Lore
Assistant Minister

phone: 360-379-0609
Click here to read the August 15 Announcement
Joseph Bednarik
Pulpit Assistant
email: Joseph Bednarik
phone: 360-379-0609
Joseph Bednarik serves as the Pulpit Assistant and curates the annual Favorite Poem Service. He and his family have been active members at QUUF since 1999. In addition to preaching at QUUF, he also speaks monthly at Olympic UU Fellowship in Sequim.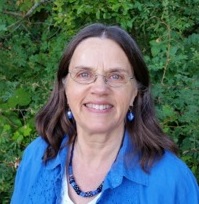 Kathy Stevenson
Director of Family Ministry
email: Kathy Stevenson
phone: 360-379-0609
Kathy Stevenson has been QUUF's religious educator since 1987. She became credentialed through the UUA in 2005 and is a leader in LREDA, the religious educators' professional group. A life-long Unitarian and an early childhood educator, she finds working with Unitarian Universalist children and parents inspiring and rewarding. She enjoys continued opportunities to grow in knowledge, compassion and spirit.
Marj Iuro
Choir Director
email: Marj Iuro
phone: 360-379-0609

Marj Iuro has served as QUUF's choir director since August 2000. Choral music is her passion. In addition to directing the QUUF choir, she has sung with the Wild Rose Chorale since 1997 and has been very involved in the Port Townsend/East Jefferson County Community Chorus since 2010. She feels blessed to have her vocation and her passion blend so well.