Our Elected Leaders
2017-2018 Board of Trustees
(Photos below courtesy of Deja View Photography)
President – Marilyn Mitchell
Marilyn Mitchell spent her formative years in Los Angeles, earned a BA in history at Occidental College and a Master's degree in library science at the University of Texas, Austin. She was a cataloger and library administrator at Oregon State University and the University of Colorado Auraria campus and retired in 2003 from the University of Puget Sound as the director of the library.
She became a member of QUUF in 2004, was invited to become a member of the Stewardship Committee and chaired the committee for three years during the capital campaign. She served on the Building Planning Committee and was the assistant treasurer/treasure for the building project. She was a member of the Personnel Committee, served on and chaired the Finance Committee and was elected to the Board serving as treasurer. Returning to the Board in 2016 she was elected president.
When not absorbed in administrative process Marilyn is an ardent traveler. Having lived in Iran and Sri Lanka she and husband Rod continue to seek out new and challenging cultural experiences abroad.
Vice-President – Colleen Johnson
Colleen Johnson's work experience includes welfare worker, nursery school teacher, day care director, volunteer coordinator, workshop presenter and trainer, parent educator, drug prevention specialist, curriculum developer, and agency director.
When she moved to Port Ludlow, she continued to do consulting in the Midwest for two years. After a move to Port Townsend, she became a member of QUUF in 2006, where she has sung in the choir, done food for the Women's Retreat and for Cares and Concerns, and is in a Covenant Group. She was a mentor in Coming of Age, and has taught ALPS classes. She has served on the Stewardship Committee for six of the past seven years, five as Chair.
Colleen holds a B.Mus. in Vocal Performance, and has long experience as a church musician and choir director. She currently conducts the choir at Grace Lutheran Church, sings with Rainshadow, and directs the Summertime Singers. Three top life experiences have been singing in Westminster Abbey, singing Aaron Copland's "Tender Land" under his direction, and watching her three children and six grandchildren grow to be productive adults.
Secretary – Pam Daly
Pam Daly is a native of Southern California, graduated from the University of Redlands, and began a 30 year career in teaching children with exceptional needs. After raising three children, she discovered a UU congregation, met her current husband, and retired in Port Townsend in 2005. Her two local grandchildren inspired her to serve a four year term on the Port Townsend School District board of Directors. At QUUF she helped launch the Designated Offering program, and has enjoyed facilitating her covenant group.
Recently, she has been involved in creating a cohousing community, exploring the ways in which a caring community can come together.
Treasurer – Penny Ridderbusch
Penny Ridderbusch is a graduate of the Foster School of Business at the University of Washington. Now retired, she worked as a CPA and in the accounting software field for the last 40 years. She has served on the board of several nonprofit organizations, including serving as treasurer for an international nonprofit organization for three years. Penny was a member of the QUUF Endowments Committee for two years, has served as Assistant Treasurer, and is now serving as Board Treasurer. One of her favorite things is getting to know other QUUF members at events and at dinners she and her partner Kathleen Croston purchased at the annual auction.
Trustee – Karl Bach
Karl Bach, the son of a Unitarian Minister, joined the U.S. Navy in 1955 and spent his career with the U.S. Navy Band, Washington DC where he served as a vocalist, percussionist and later in administration. His experience in church administration includes extensive committee work for 23 years in Baltimore Yearly Meeting of the Religious Society of Friends in Maryland and Virginia and two years as Clerk of Langley Hill Monthly Meeting in McLean, Virginia. After relocating to Portland in 1983 he sang in the choir and served as a member of the Lay Ministry Team of the 1st Unitarian Church of Portland where he met his wife Linda. He continued his musical pursuits in the Portland area. Karl and Linda moved to Port Townsend in 2000.
Karl is on the board of the Marvin G. Shields Memorial Post 26 of the American Legion and is the conductor of the Port Townsend Summer Band. He earned his Master's Degree from Lewis and Clark College in Portland, Oregon. At QUUF Karl has served as chair of the Sunday Services Committee, sung in the choir, served on the Music Committee and on the Stewardship Committee. Karl wrote the music to our Covenant statement and to a responsive reading of a poem by Adrian Swets, "Flowers," which Bruce has offered during our Flower Communion services. He also attends our Pillars for Parents support group.
Trustee – Sigrid Cummings
Since joining QUUF in 2011, Sigrid has served on the Administration Committee, taught Zumba at a women's retreat, made Sunday coffee, and provided entertainment at stewardship dinners and talent/no talent shows. She has also been on the boards of a women's fundraising guild and a food bank, as well as working alongside the boards of several other organizations in the course of her administrative career. She retired in 2013 as office manager of St. Paul's Episcopal in Port Townsend. Last year she served as QUUF Board Secretary.
Trustee – Roger Delmar
Roger Delmar was born and raised in the Los Angeles area in a very conservative, depression influenced family. He received a BA from Whitworth University and did graduate work in theology in preparation for a Christian ministry. That was followed by 7 eventful years in Austria where his primary work was carrying Bibles and other Christian literature into the Iron Curtain countries surrounding Austria. Upon returning to the states and going through a life altering divorce, he joined the Redmond, WA division of Honeywell Inc. where he was a Program Manager until his retirement in 2002.
Concurrently with his secular career, he followed a lifelong spiritual quest that led from his beginnings in a very rigid, orthodox Christianity, into New Age, a Lakota Sioux Native American Community, and then to several productive years in a liberal, Cabalistic oriented Jewish community in Seattle. Upon retirement he moved to Port Townsend where he and Diane were drawn to QUUF. QUUF has been a nurturing, growing experience and he has had the opportunity to be part of a Covenant Group, facilitate an Affinity Group, participate in many of the ALPS programs, and be a long time Sunday morning usher. He has been honored this past year to serve our unique and remarkable fellowship as a member of the Board and looks forward to a 2nd year.
Trustee – Nils Pedersen
Nils and his wife Joyce Francis have been members of QUUF since moving to the area nine years ago. Prior to his current Board committment, Nils chaired the Finance Committee for two years, and before that spent four years on the Board, two as Treasurer. Nils was a youth group advisor for four years, has ushered, mowed, painted, weeded and coffeed, and this past year was a Coming-of Age mentor. Joyce has also persuaded Nils to co-facilitate two ALPs classes on the Supreme Court.
Born in Denmark, Nils' family came to the U.S. in 1967, settling in the D.C. suburbs, where Nils grew up, went to school and worked until moving west. At this point, Nils is a mostly-retired patent lawyer but still does a little work remotely as Of Counsel to Wenderoth, Lind & Ponack, LLP in Washington D.C.
Nils also volunteers for Habitat for Humanity of East Jefferson County WA, occasionally pounding nails, sometimes doing data entry, and serving on Habitat's Board for about six years. Nils has served as Board President for Habitat since October of 2015. For fun, Nils loves to play tennis, hike and compete with the Canal Hoods trivia team.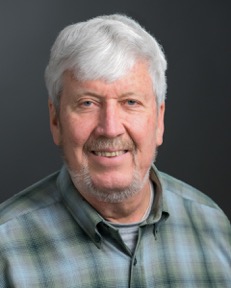 Trustee – Rob Wamstad
I live in Port Townsend with my wife, Karen. As a project manager for the City of Port Townsend I oversaw the construction of the City's new ultrafiltration drinking water plant. I graduated from the University of Idaho in Civil Engineering and received a masters at Stanford prior to serving with the Air Force in England and then Thailand. I have been registered as a professional engineer in five states. My background in construction management has taken my family throughout the United States, Port Townsend being our 10th "permanent" home.
Karen and I have been UU's for over 30 years, having started in Atlanta at Northwest UU. We raised three active kids as UU's, and one is the board president in Lincoln, Nebraska. I've been involved with seven UU churches including three years on the board at Marblehead MA. My church interests have been with men's groups, congregation retreats, social services, music, support of Sunday services and stewardship. At QUUF I coordinate the ushers, enjoyed participating as a mentor in the Coming of Age program for youth, and participated in the ALP's program.
I enjoy being with and serving this dynamic church community.
Board Job Descriptions